Value Over Price: What Are You Paying For When You Get Professionally Installed Window Film?
Who doesn't like a good deal? You work hard for your money, so it only makes sense that when you buy something you want the best in return. More so, when your purchase meets or exceeds your expectations, you find value.
Chapter 1
Value Over Price: What Are You Paying For When You Get Professionally Installed Window Film?
There's always been a debate around price versus value. Experience shows us an item that is priced high isn't always the best. The same holds true for a cheaper item, it won't necessarily be the best value. Ideally, the goal for every consumer is to get the best value out of something for the money they spend.
So, when it comes to window film for your home or business, should you target the best price or go for overall value? Knowing what you should expect to pay for window film and how to determine value will help answer this question.
Average Price for Window Film Installation
If you have kept up with our blog, you know that window film is more than just a thin plastic that is applied to windows. It's a sophisticated, multi-layered material that provides a whole host of benefits such as blocking harmful UV rays, heat, and glare from entering through residential or commercial windows.
For folks who don't have prior experience with window film, the common question we get is how much does professional window film installation cost?
Prices vary because there are many different kinds of films with different price points. One single-hung window or a slider window on average costs around $99 and can go up in price from there. Sliding glass doors (two large panes of glass) with window film applied can be anywhere from $250 to $500 depending on which film is selected
Most customers usually have film installed on south and west facing windows throughout their property which tends to get the most sun exposure. The price range for just a few windows, an average job for most window film installation companies, is between $380 to $650. For the average size home in the U.S. that chooses to do a complete window film installation on all south and west facing windows can come in at around $1,400 or more.
Keep in mind these are average costs from various sources around the country. Prices vary from market to market and prices also vary depending on window film brands installed by window film installation companies.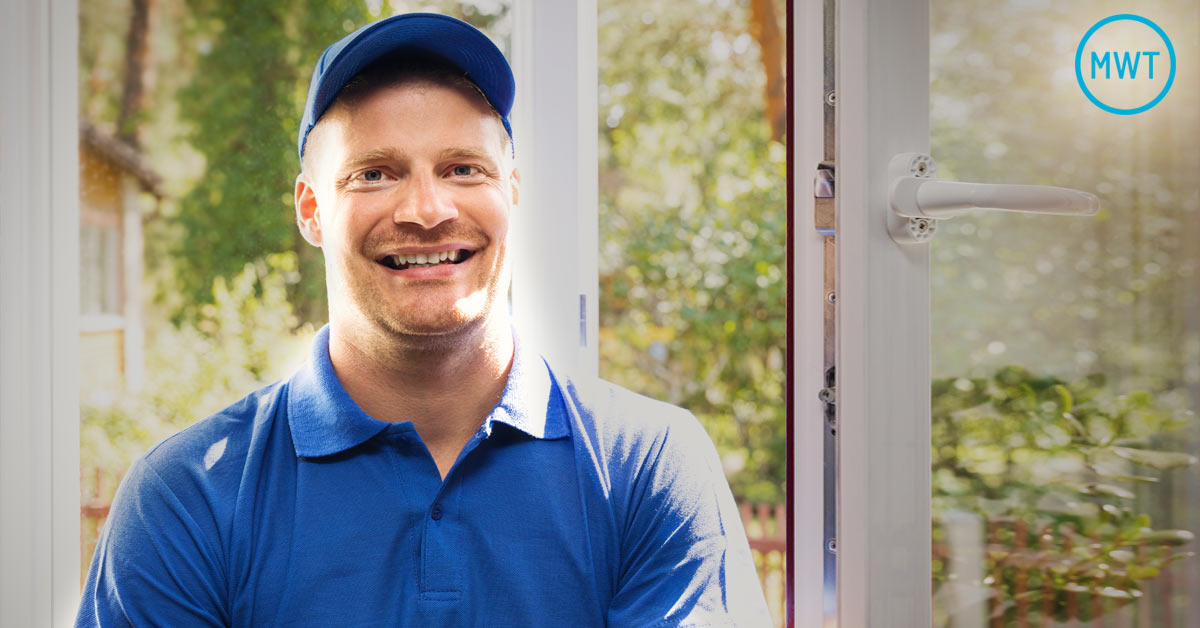 Price Versus Value
For some, the price of a professionally installed window film installation may be high, but before you give up and look into other alternatives or go without, consider what you are getting.
Window film is a product that has longevity. When properly cared for, a professional window film installation on dual pane insulated glass will last anywhere from 20 to 25 years before it shows any signs that it may need to be replaced. The window film installation company you choose to work with should have instructions for you on how to properly clean and maintain your filmed glass after install.
With professionally installed window film, you should also expect energy saving benefits with a payback. On average, it is estimated a single family home that is 3 bedrooms and 2 baths with all windows upgraded with window film will expect a 1-3% reduction in heating and cooling costs. Over 3-5 years, the savings in lower monthly energy bills may meet or exceed the cost of the window film installation.
Out of many different things you can do around your home or business to create energy efficiency, window film is the one of a few products that has the quickest payback period and return on investment.
Even with all these high value benefits that come with window film, how do you know which is the best? There are so many different choices and brands on the market for window film, it can get confusing when you are trying to pick the one film that is going to best meet your needs. To know which film brand is the best, do your homework and ask questions to the sales rep from the window film installation company you are working with.
Questions you can ask include:
What is the warranty of the film you are presenting?
How long has the window film brand been in business?
Is this window brand its own company or is it part of a larger company? If so, what other industries is the company in?
If you feel window film or window tint is right for you and your property, the next step is to schedule a one on one consultation with a qualified window film installation company in your area. Most companies offer free consultations and can provide you with samples of window film for you to take a closer look at. It is advised to always get an on-site consultation with a qualified window film company to make sure the right films are presented to you that meet your specific needs. Remember, not all window film is the same.
Readmore: Pros and Cons of Putting Window Tint On Your Home Windows